This is a Sponsored post written by me on behalf of The Orkin Ecologist for SocialSpark. All opinions are 100% mine.
There are a lot of great things about living in Louisiana, but the number of bugs making their home in our warm, semi-tropical climate aren't one of them. So many common household bugs to ward off, swat away, step on, and prevent from finding their way into my home. It's a constant battle we face living here in the south, but there's help, and there is hope, thanks to Orkin.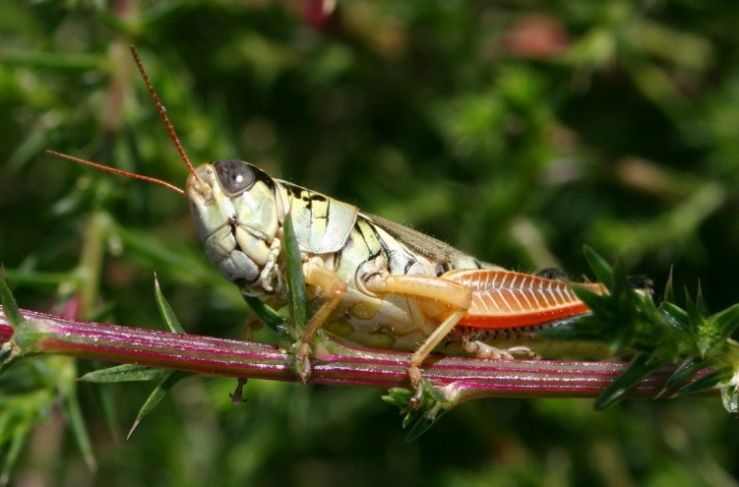 I'm glad that the scariest and deadliest bugs in the world don't live in Louisiana, but there are pleanty of bugs that still scare me. I had my first run in with a White-spotted Sawyer Beetle while camping with my husband before we had children. We had only been living in Louisiana for a few months. My husband lived in Louisiana as a teen, so he knew what it was and he knew it was harmless, but he wasn't going to let that stop him from having a little fun with it.
It's funny thinking back to my first real bug scare, since then, I've become a little less scared. Now, it's my kids turn to be scared and I have to put on a brave face and kill whatever little bug or inscent gets into the house. We get a lot of Love Bugs in our area, espcially when the seasons change, they are harmless but such a nuisance.
Orkin has been studing bugs for over 100 years and have scientists on their staff to ensure they keep science at the forefront of their work. Celebrate the scientific side of bugs with Orkin Ecologist. Orkin has launed The Ecologist site to celebrate the science and uniquness of bugs. The Orkin Ecologist site is a great educational resource (for both novice and experienced) science lovers, check it out.
Join the conversation, take a moment to 'Like' Orkin Ecologist on Facebook, and follow the Orkin Ecologist on Pinterest.
Do you have a crazy #BugOut moment? Share it below or tweet or Facebook about it.
(Be sure to include the hashtag #BugOut when sharing your story on social media)