This is a Sponsored post written by me on behalf of LEGO. All opinions are 100% mine.
The holidays are upon us and no matter how much I try to enjoy this time of year, it's hard to. I decided to put away the work and have a little fun. Did you know that you can create your own custom LEGO Minifigure Family holiday card? I created mine in 3 eays steps, and was able to share it across all my social media channels.
Growing up playing with my brother's LEGOS I never expected to be able to one day customize my very own LEGO Minifugures to represent my family in a fun family holiday card.
There are 3 easy steps to create your perfect Minifig' Family. Each member of your Minifig' Family can be customized to match skin tone, facial expressions, outfits, and more. All you do is add your family, set the scene, and share it. There are a lot of different scense to choose from, let your creativeness shine. You can even turn the family dog or cat into an adorable Minifigure too.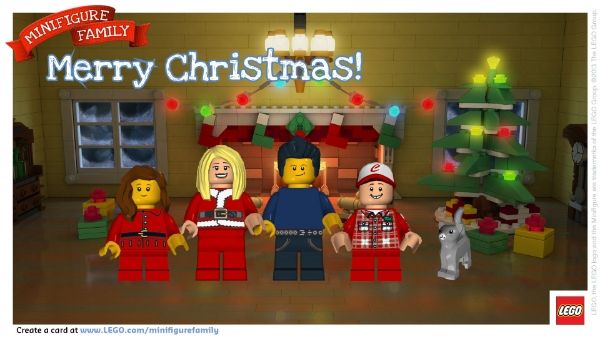 This is what my family looks like emortilized at little LEGO minifigures. Aren't we cute?!
For a little holiday fun, click over and create your own LEGO Minifigure Family. It's a lot of fun, get the kids involved and share your holiday card with all your friends.